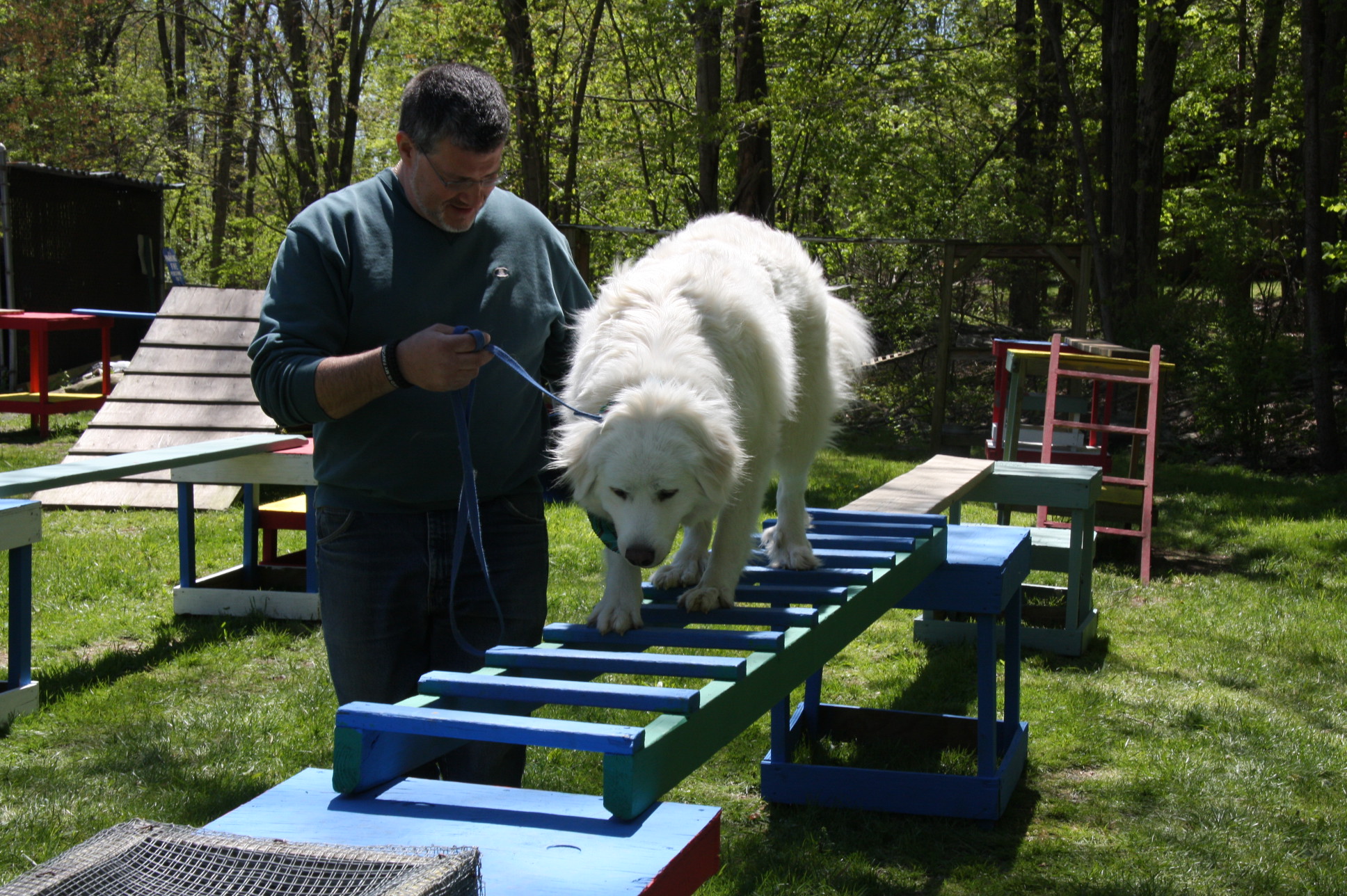 Hope & Vince, hard at work on the agility course.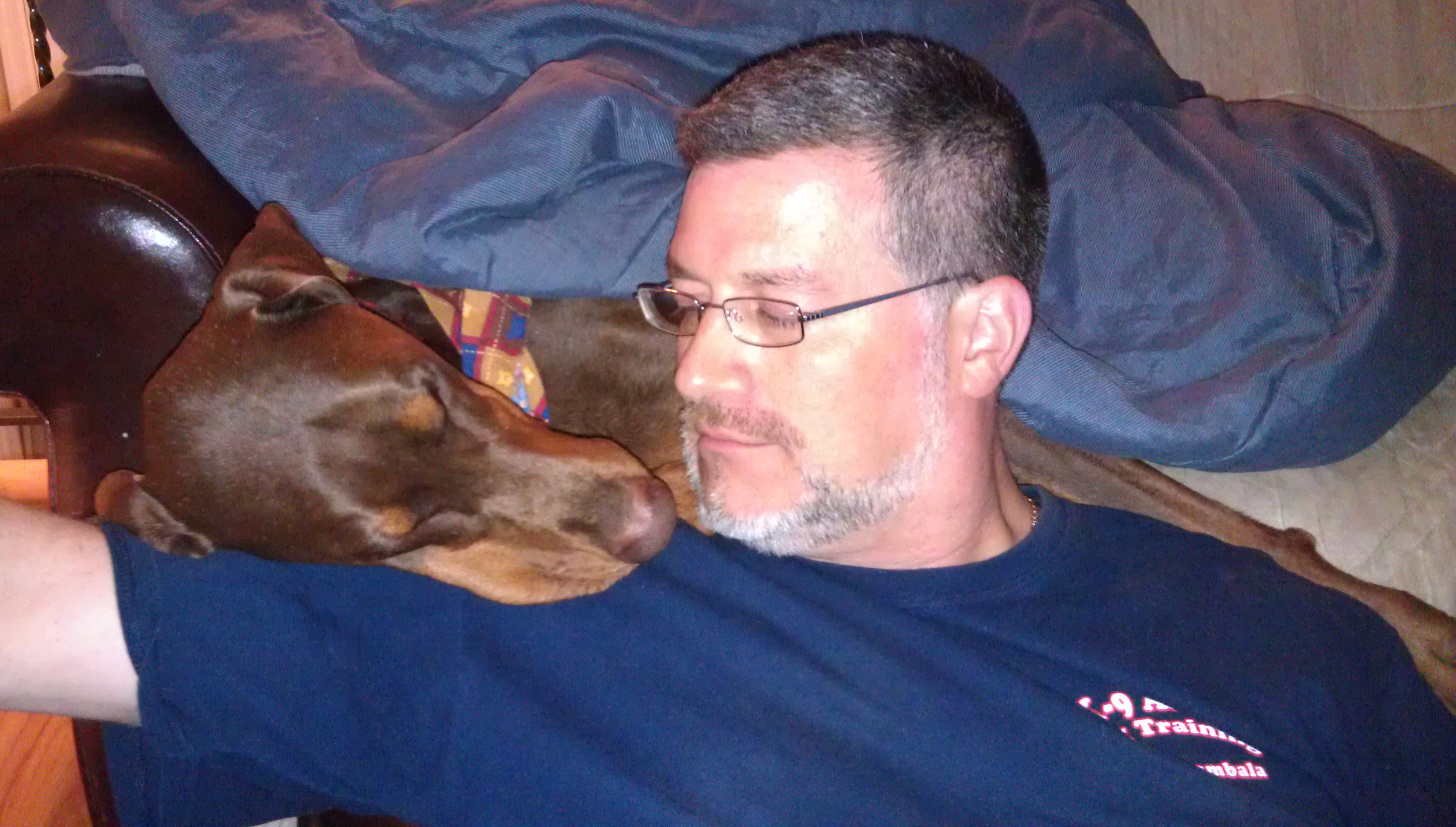 Wyatt using Vince as a pillow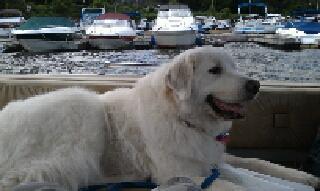 Hope lying on the boat.

Private In-Home Training or Group Classes
Is your dog taking you for a walk? Jumping on people? Not coming when called? Using you as a chew toy?
Vince specializes in all good manners, problem solving and working with families.
PUPPY KINDERGARTEN Ringwood October 25, 2014
BASIC OBEDIENCE
Ringwood November 8, 2014
Hillsdale October 20, 2014
*Now offering weekday classes and private lessons.
Call 201-337-7299 for details.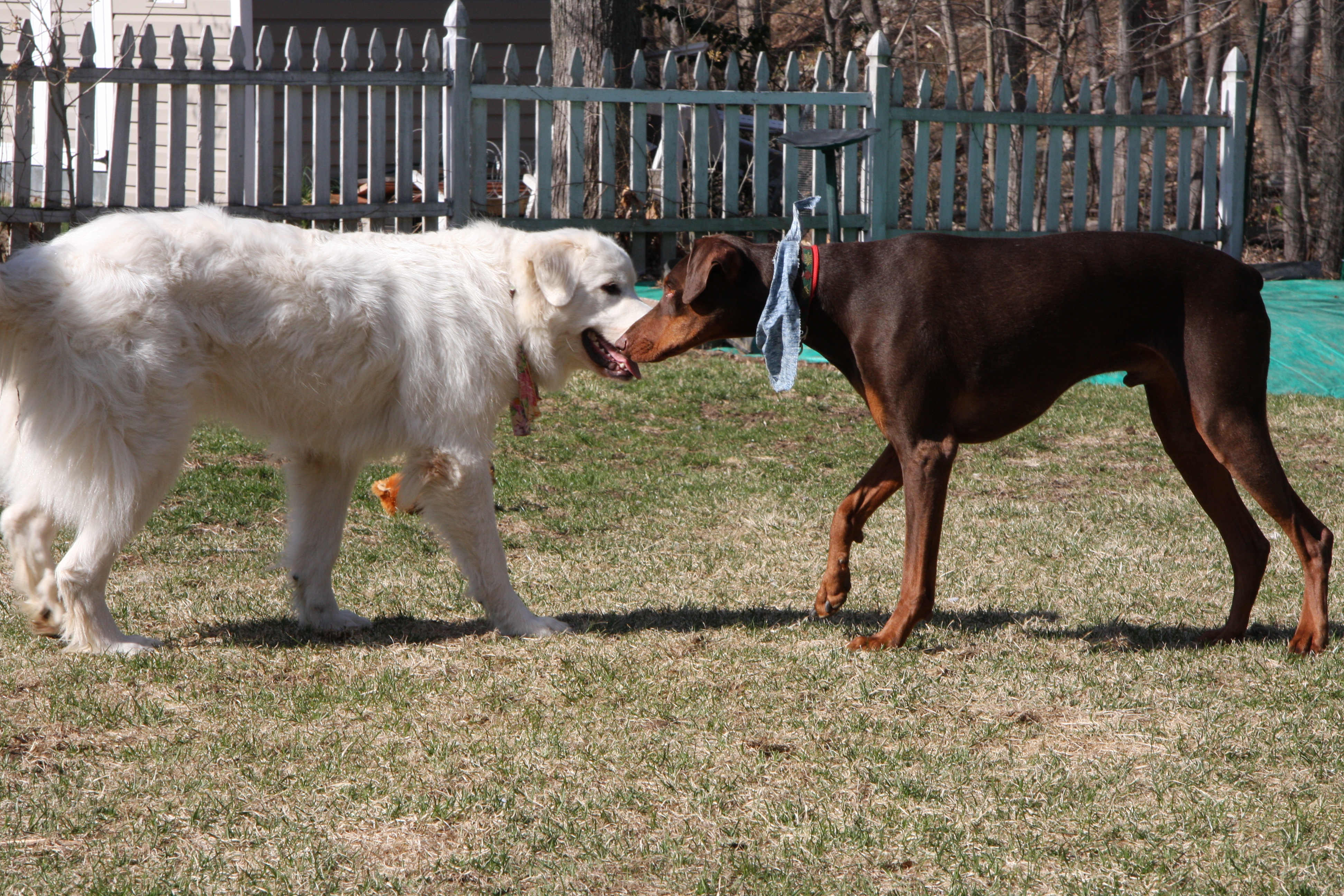 Hope & Wyatt

Think your dog is beyond help or too old to be trained? Meet Hope (Great Pyrenees) and Wyatt (Doberman). Both were abused/neglected as pups and adopted by Vince when they were adults. They are Vince's training partners - they LOVE other dogs and people, especially children. They are both Certified Pet Therapy Dogs. Come meet them and see what Vince's training can do. Learn how to communicate with your dog - see life through his/her eyes.

Don't let your leash control your dog - let your RELATIONSHIP